12 Bottles of PuroSangue Beers, strong red ale (7% Vol), 33cl each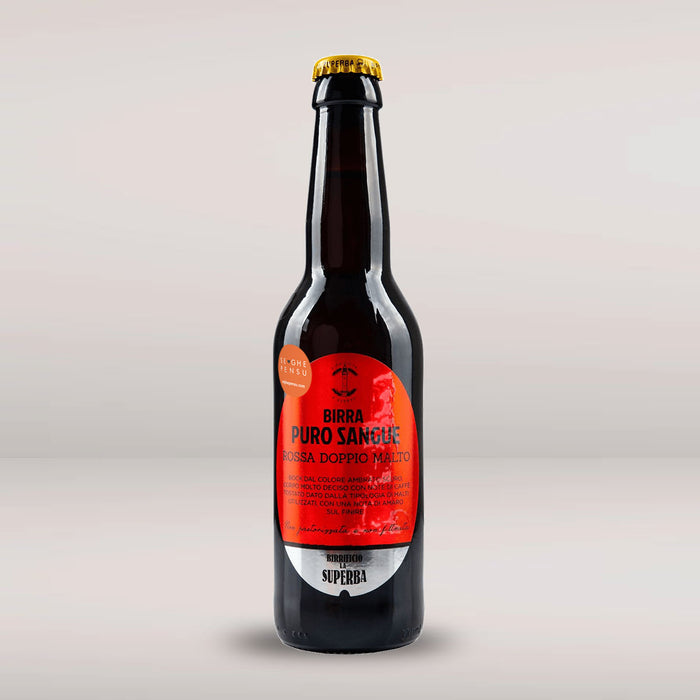 Handmade high-quality product
Box of 12 PuroSangue beers, the "Pure Blood" is a red double malt beer with an intense red color, a strong body and a hint of toasted coffee given by the type of malts used.
FEATURES
Format: 33cl / Strength: 7% Vol / Color: red / Type: bock / IBU: 36 / Best served at: 8°
IMPORTANT

Are you buying from a non-EU country? Before proceeding with the purchase, please find out more about your country's rules for importing alcohol and make sure there are no restrictions.

FRESH
PACKAGING
All orders are prepared and packaged upon shipment, based on the items quantity.
QUALITY
INGREDIENTS
Only certified high-quality ingredients sourced in the Ligurian region of Italy.
WORLDWIDE
SHIPPING
We offer global delivery of our delicious goods to different countries.