24 Bottles of Santa Margherita Ligure. Responsible Natural Spring Water, 500ml each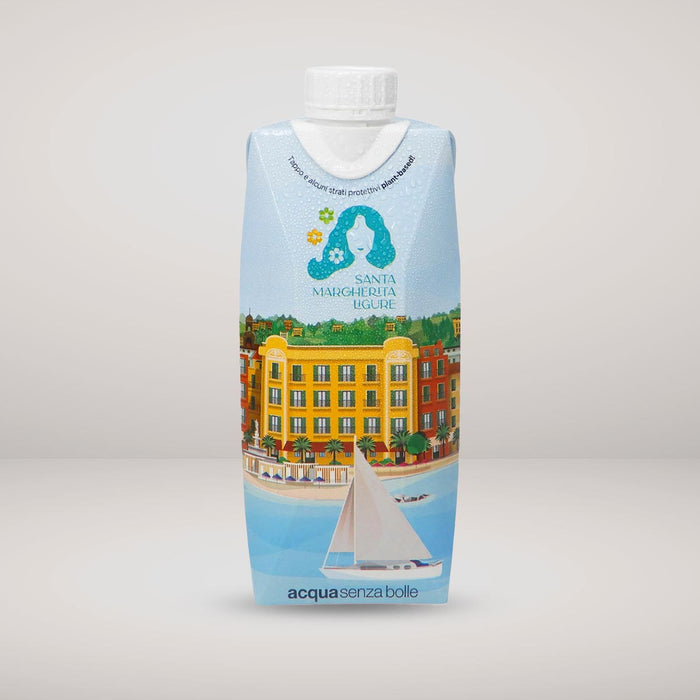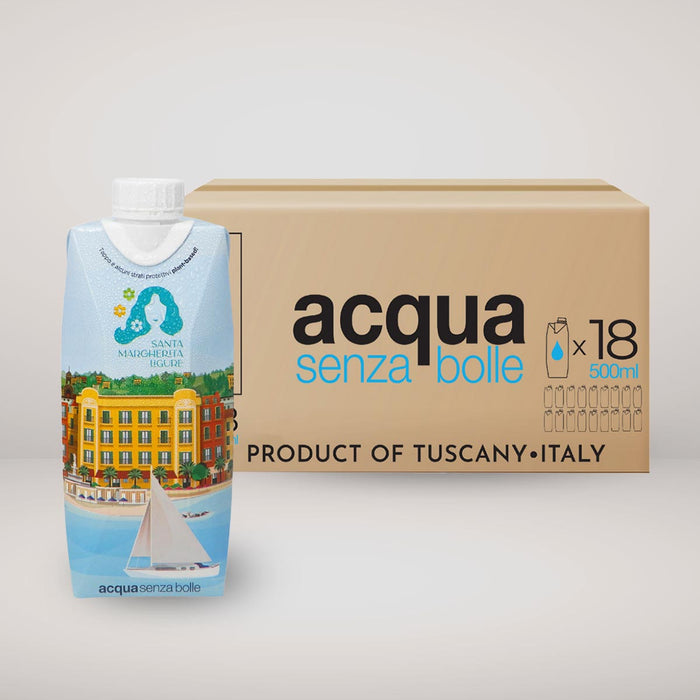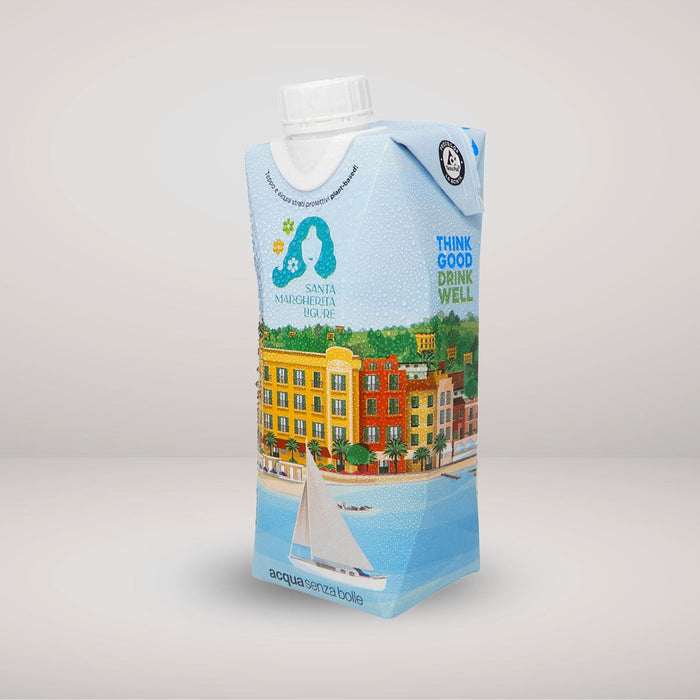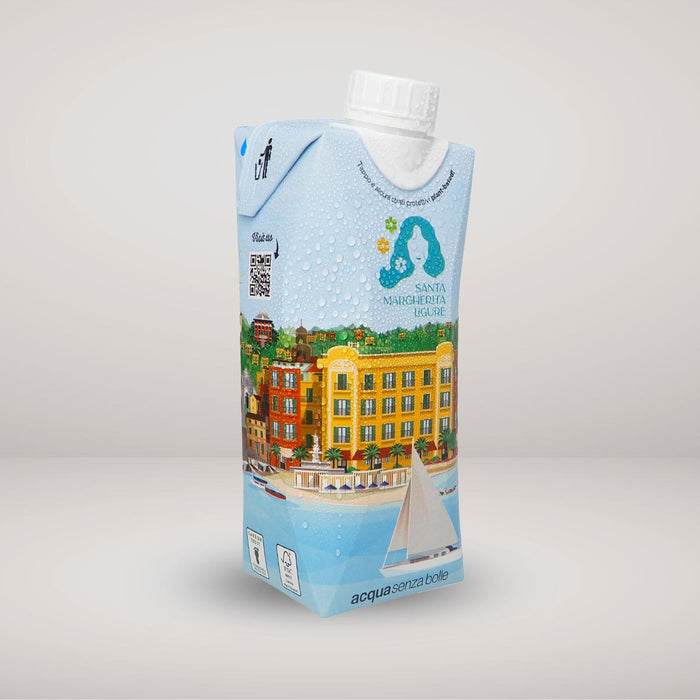 The Water
From its underground origin to the container, our water passes through a modern three-phase purification system: Reverse osmosis, remineralization, and micro-filtration.
This system allows you to have a pure and light product with a very low fixed residue, a controlled and balanced pH, zero impurities, with a neutral taste. The comparative analyses carried out by the Chemistry Department of the University of Florence (test report 20 / AIB01, declaration of October 15, 2020) confirm that the water quality is suitable in childhood.

The Packaging

The responsible plant-based raw materials are renewable. This means that they grow back, and in doing so, they absorb CO2 into the atmosphere and release oxygen.
The FSC® certifications for paper and Bonsucer® for sugar cane ensure responsible management from an environmental, social, and ethical point of view.
What you get
One box with 24 responsible natural spring water bottles, 500ml each. The packaging features an illustration dedicated to the famous Ligurian city of Santa Maria Ligure.
FRESH
PACKAGING
All orders are prepared and packaged upon shipment, based on the items quantity.
QUALITY
INGREDIENTS
Only certified high-quality ingredients sourced in the Ligurian region of Italy.
WORLDWIDE
SHIPPING
We offer global delivery of our delicious goods to different countries.