Carrara Marble Mortar with Beech Tree Pestle - Ø 10cm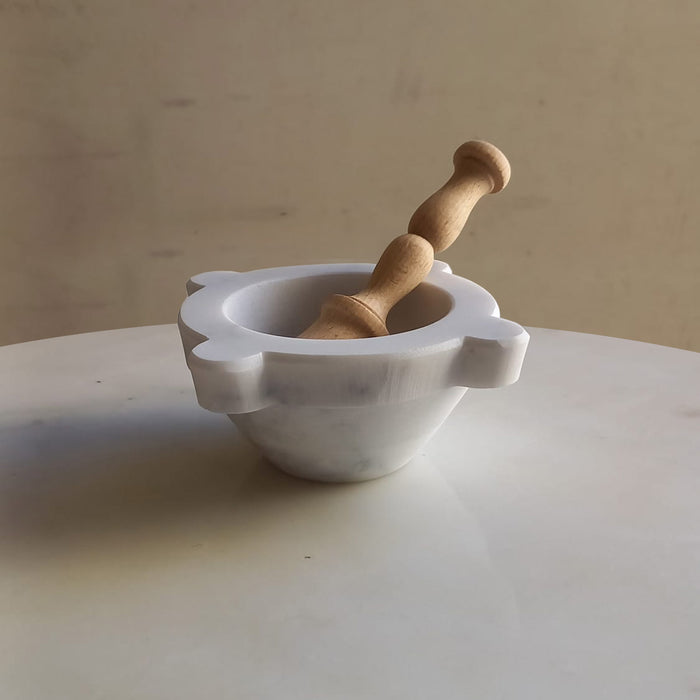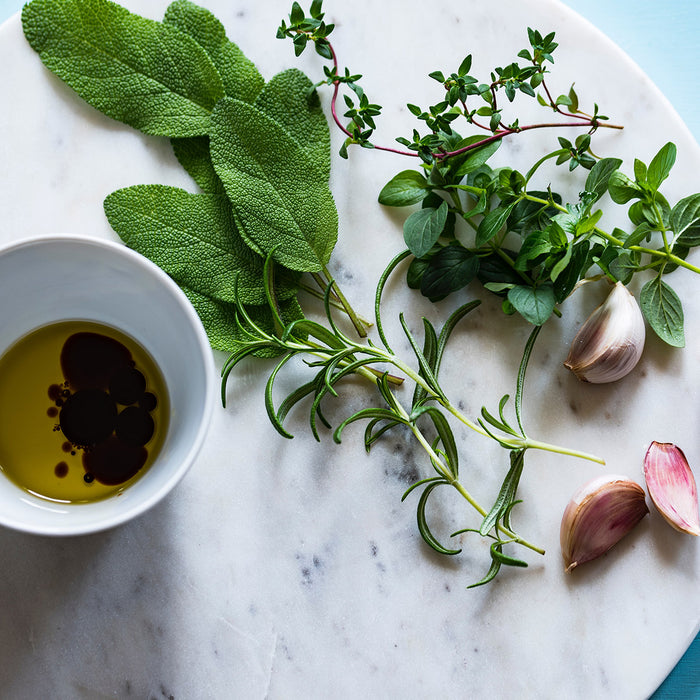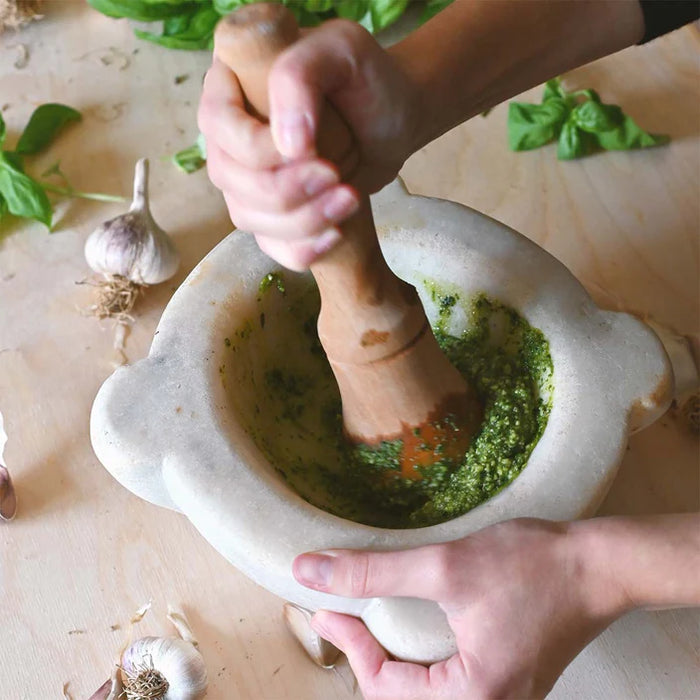 Nuova Marmotecnica's "mortaio" (mortar) is a product of Italian crafts in pure white Carrara marble. The pestle is made out of beech wood. The little version (Ø 10cm, H 5 cm) is a small and elegant object chosen by many also as a wedding or graduate favor.
WHAT IS IT USED FOR?
Used to prepare vinaigrette, mix small quantities of spices, garlic, salt, and aromas, or even as an elegant ashtray.

DIMENSIONS
• Overall Ø 12,5cm / Outer circle Ø 10cm / Inner circle is Ø 7cm
• Capacity 0,10 L
FRESH
PACKAGING
All orders are prepared and packaged upon shipment, based on the items quantity.
QUALITY
INGREDIENTS
Only certified high-quality ingredients sourced in the Ligurian region of Italy.
WORLDWIDE
SHIPPING
We offer global delivery of our delicious goods to different countries.