6 Cans of Extravirgin Olive Oil, 500ml each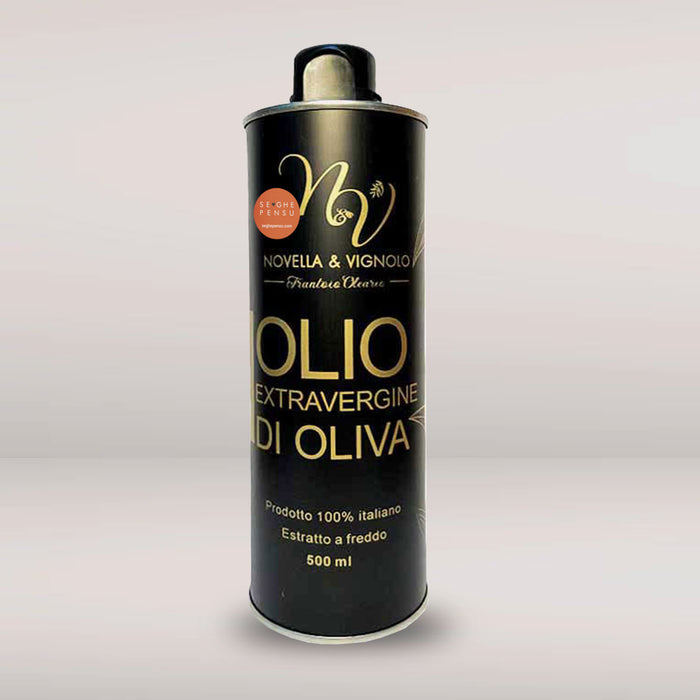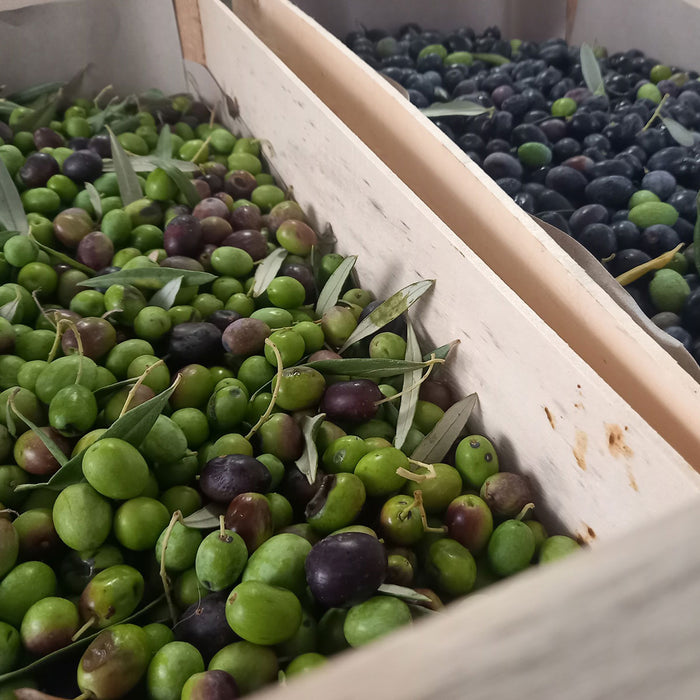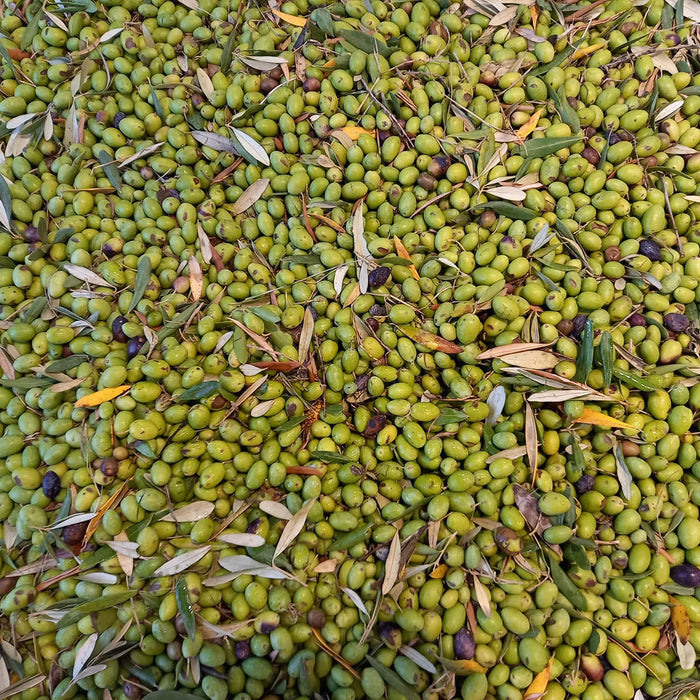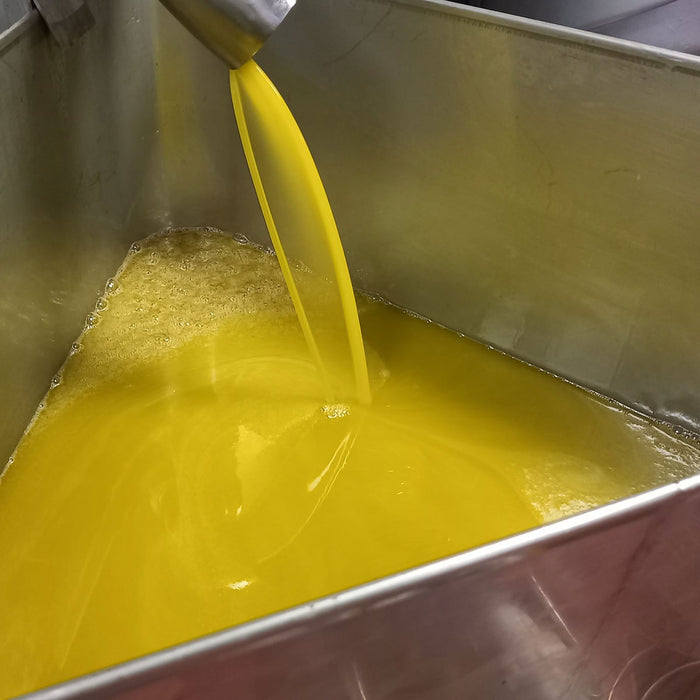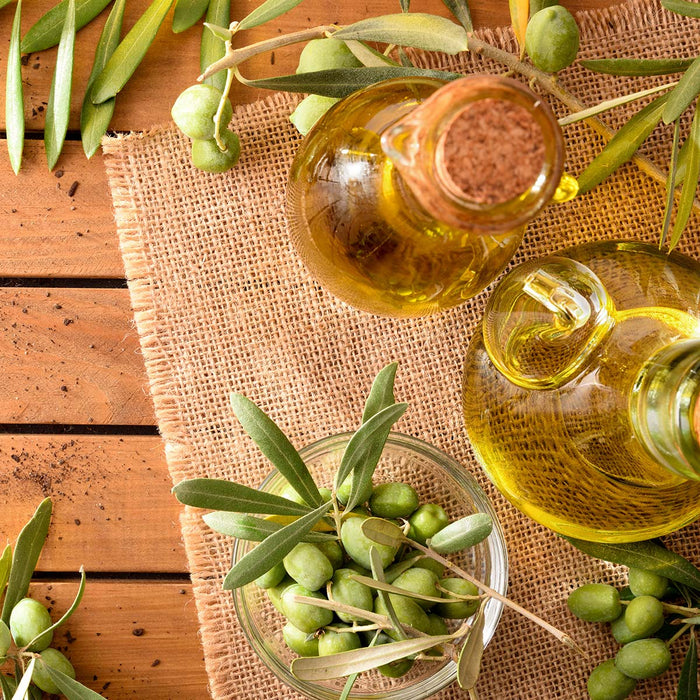 Handmade high-quality product
Suitable for vegetarians
Limited edition extra virgin olive oil with a balanced but decisive taste. 100% Italian, cold extracted with very low acidity, crushed within 24-48 hours from the collection. A decisive but at the same time, delicate flavor, with pleasant aromatic notes typical of fresh olive oil, with a gently fruity aroma. It has a green-yellow color with golden reflections. Excellent on all dishes. Shipping in boxes of 6 cans, 500ml each.

HOW TO STORE
It is a good rule to consume the extra virgin olive oil in the same production year. However, keeping it in a dry place and far from heat sources make it consumable well beyond the expiry date, which is by law within 18 months from bottling.
NUTRITIONAL VALUES (15ml)
124 kcal energy / 13.7g fat of which 17.1g saturated, 10.3g monounsaturated,
1.4g polyunsaturated / 0g carbohydrates of which 0g sugars / 0g protein / 0g salt
FRESH
PACKAGING
All orders are prepared and packaged upon shipment, based on the items quantity.
QUALITY
INGREDIENTS
Only certified high-quality ingredients sourced in the Ligurian region of Italy.
WORLDWIDE
SHIPPING
We offer global delivery of our delicious goods to different countries.