5 Packs of Lasagne Durum Wheat Semolina Pasta, 500gr each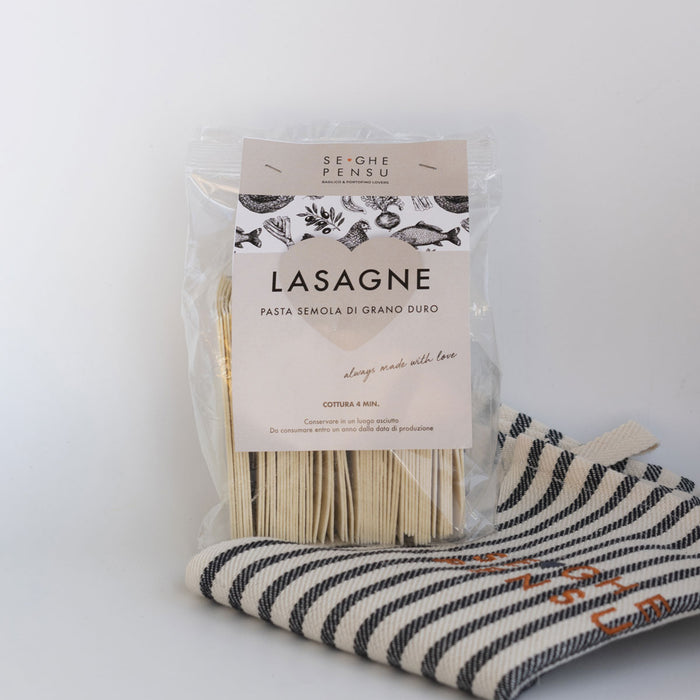 Handmade high-quality product
Traditional Ligurian recipe
Artisanal pasta from the Ligurian tradition offered by Pastificio Fiore. We only use the highest quality ingredients and slow drying at low temperatures. We always  guarantee the consumer genuine and healthy pasta with a strong link to our northern Italian territory.

COOKING TIME
4 minutes in salted, hot boiling water.

HOW TO STORE
Keep in a cold and dry place.
NUTRITIONAL VALUES (100gr)
357 kcal energy / 1.5g fat of which 0.3g saturated / 72g carbohydrates of which 2.2g sugars / 3.5g fibers / 12g proteins / 0.02g salt
FRESH
PACKAGING
All orders are prepared and packaged upon shipment, based on the items quantity.
QUALITY
INGREDIENTS
Only certified high-quality ingredients sourced in the Ligurian region of Italy.
WORLDWIDE
SHIPPING
We offer global delivery of our delicious goods to different countries.