Torta Pasqualina cookbook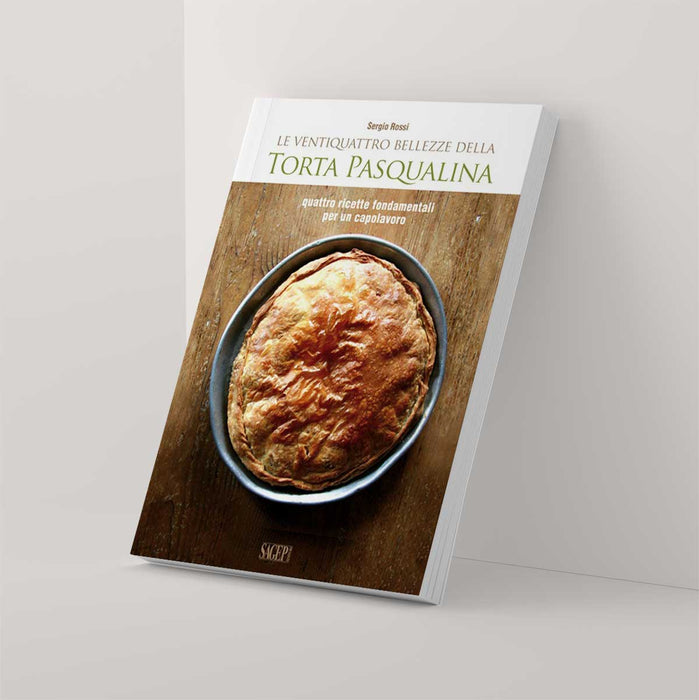 Number of pages: 63
Language: Italian
For the first time, the four pillar recipes of the Pasqualina cake are collected in a volume to tease the reader and arouse the pleasure of preparing and enjoying a unique cake.

Starting from the history that has characterized its evolution, Sergio Rossi reveals the secrets to cook the most famous cake of the Italian culinary tradition. Act the article by Giovanni Ansaldo, published in the Easter of 1930 on the first page of Labor, dedicated to the twenty-four beauties of Pasqualina.
FRESH
PACKAGING
All orders are prepared and packaged upon shipment, based on the items quantity.
QUALITY
INGREDIENTS
Only certified high-quality ingredients sourced in the Ligurian region of Italy.
WORLDWIDE
SHIPPING
We offer global delivery of our delicious goods to different countries.