Carrara Marble Mortar with Beech Tree Pestle - Ø 24cm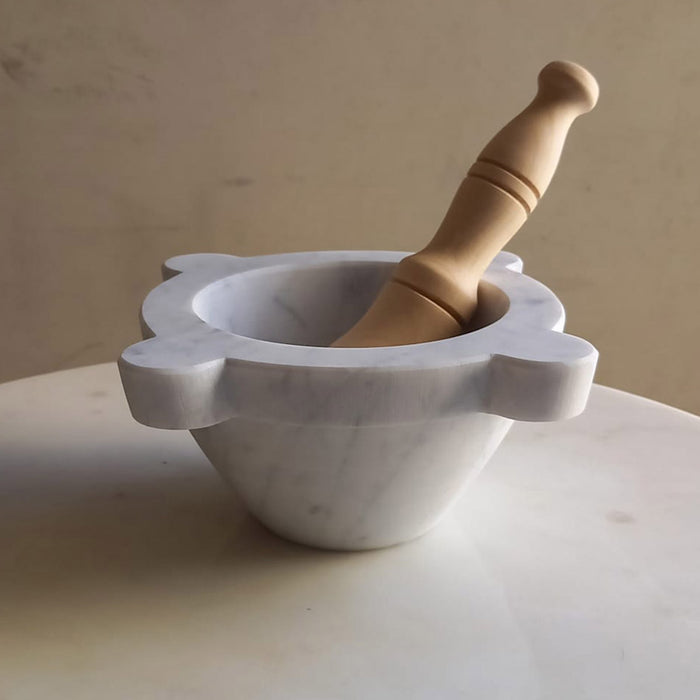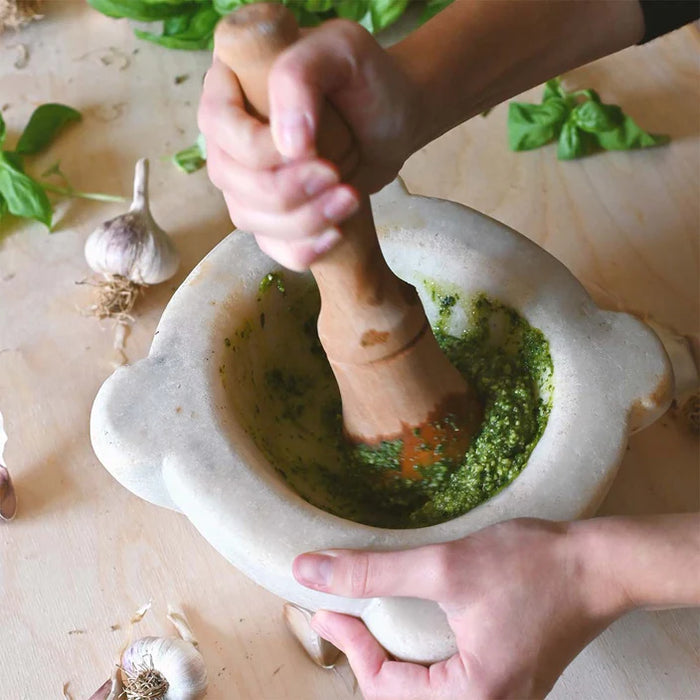 Nuova Marmotecnica's "mortaio" (mortar) is a product of Italian crafts in pure white Carrara marble. The large version (Ø 24cm, H 13 cm) is an elegant object with a beech wood pestle.
WHAT IS IT USED FOR?
Used to prepare large portions of Genovese pesto and other sauces. Want to know more the original pesto recipe? You should check out our Pesto&Co Cookbook!
DIMENSIONS
• Overall Ø 31,5cm / Outer circle Ø 24cm / Inner circle is Ø 18cm
• Capacity 1,75 L
FRESH
PACKAGING
All orders are prepared and packaged upon shipment, based on the items quantity.
QUALITY
INGREDIENTS
Only certified high-quality ingredients sourced in the Ligurian region of Italy.
WORLDWIDE
SHIPPING
We offer global delivery of our delicious goods to different countries.