Carrara Marble Work Surface, Chopping Board - 60x40cm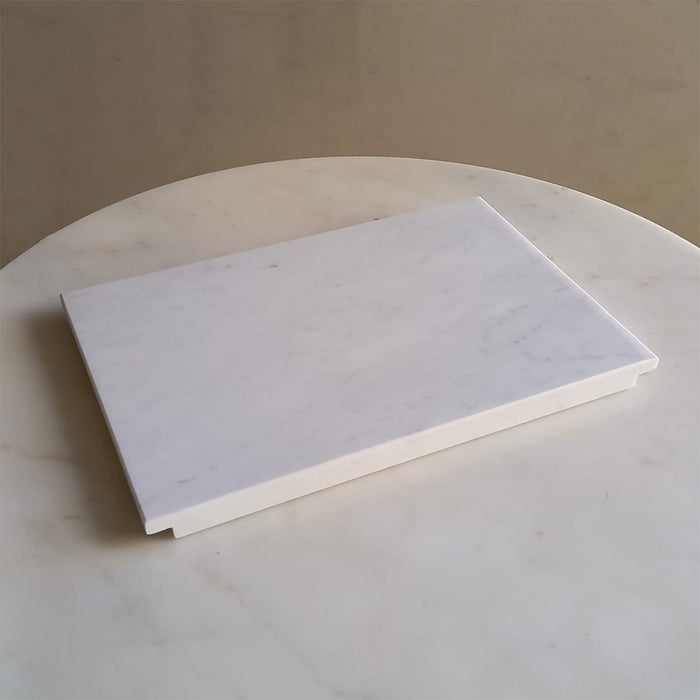 This work surface is a product of Italian craft in pure white Carrara marble, handy in the kitchen for those who still love to "get lost" in preparing countless dishes.
WHAT IS IT USED FOR?
Ideal for kneading pizza, cakes, and biscuits or as a simple and elegant chopping board. Want to know more about what you can do with our work surface? You should check out our Pesto&Co Cookbook!

DIMENSIONS AND WEIGHT
• 60 x 40 cm
• H 2 cm
• 12,5 kg
FRESH
PACKAGING
All orders are prepared and packaged upon shipment, based on the items quantity.
QUALITY
INGREDIENTS
Only certified high-quality ingredients sourced in the Ligurian region of Italy.
WORLDWIDE
SHIPPING
We offer global delivery of our delicious goods to different countries.