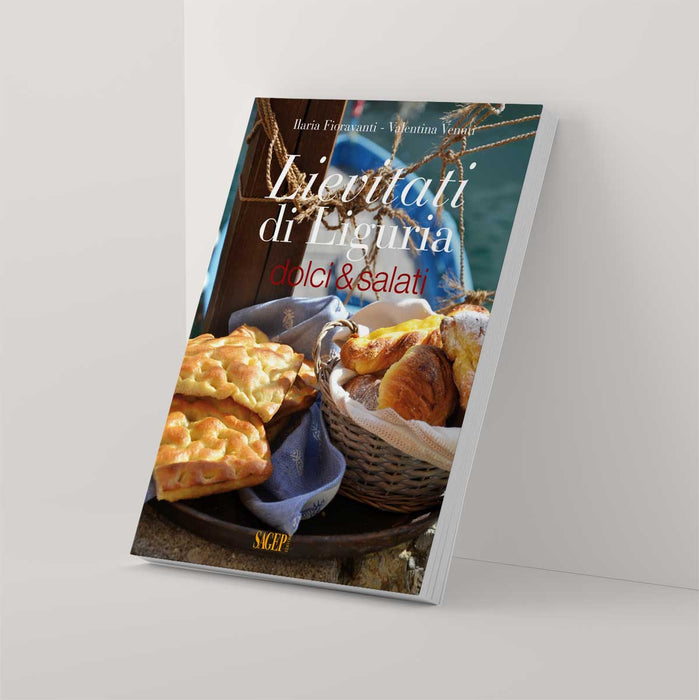 Number of pages: 157
Language: Italian
The cookbook was born from the common desire to pay tribute and dissemination to specialities of leavened products of the Ligurian tradition, sweets and savory, often little documented or even forgotten.

Particular attention is given to the typical products of the Riviere, Levante and Ponente, always forgotten or marginal in the common bibliography. The loaves, the innumerable focaccia, variants of the classic and known oil version, together with the pandolci and other holidays sweets are the protagonists of this story. All the specialities are described in ingredients as well as cooking instructions together with stories, anecdotes, legends and traditions of the place where they were born.
FRESH
PACKAGING
All orders are prepared and packaged upon shipment, based on the items quantity.
QUALITY
INGREDIENTS
Only certified high-quality ingredients sourced in the Ligurian region of Italy.
WORLDWIDE
SHIPPING
We offer global delivery of our delicious goods to different countries.