4 Jars of Genoese Pesto with Fresh Basil, 180g each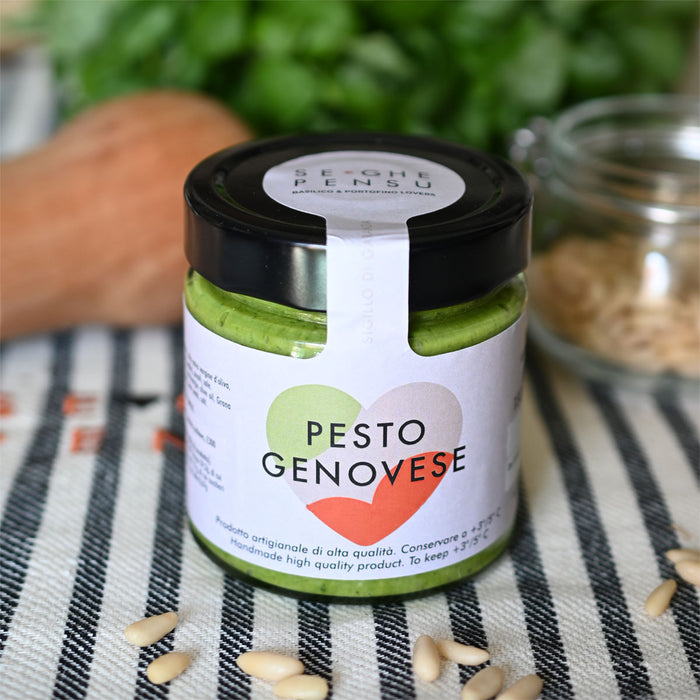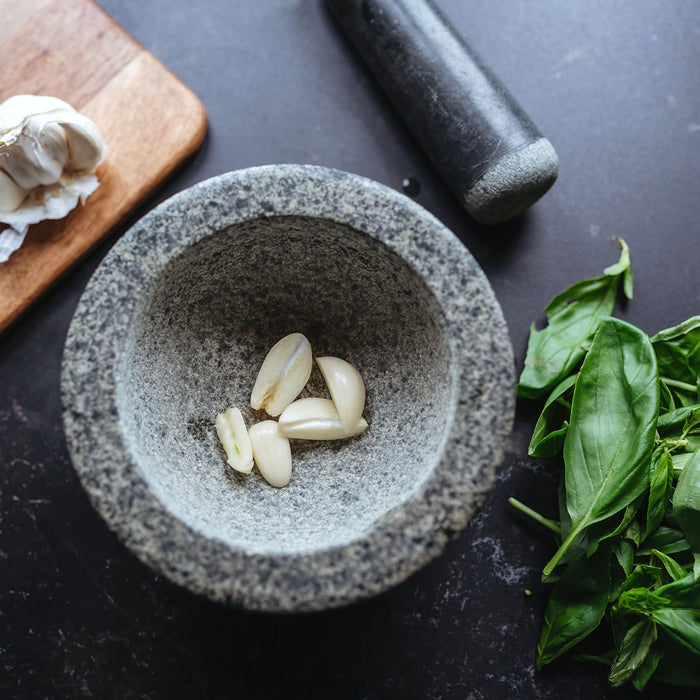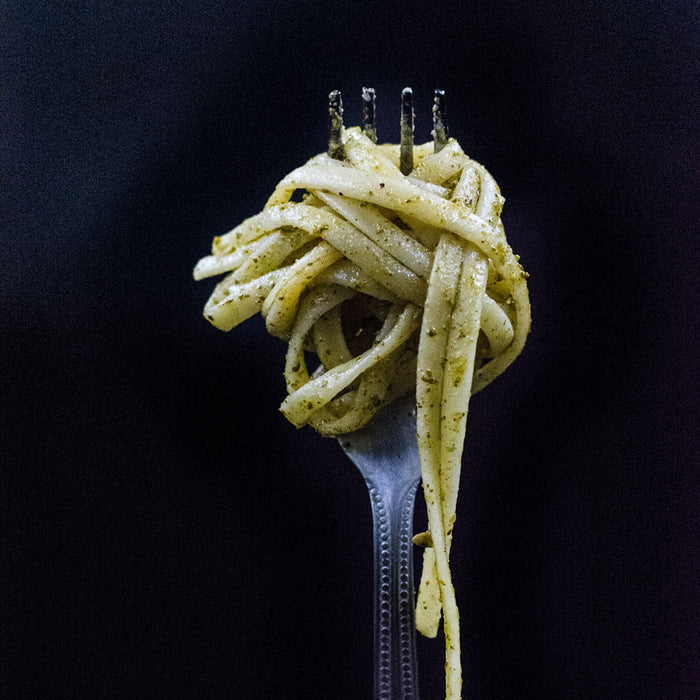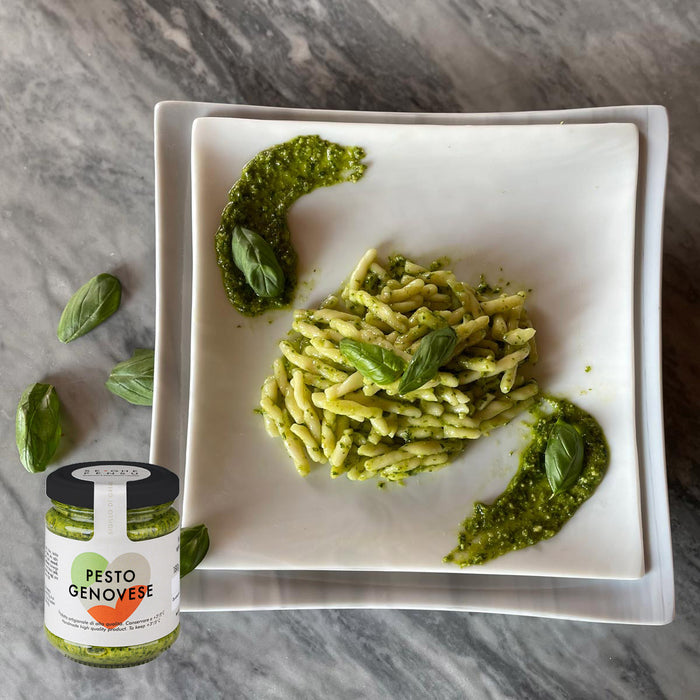 Handmade high-quality product
Traditional Ligurian recipe
Suitable for vegetarians
Original Genovese Pesto strictly made with fresh basil leaves processed within 24 hours from pick up. We privilege quality to quantity, using only first choice ingredients for our production, entirely packaged by hand. We use Vessalico garlic because of its intense aroma, delicate taste and excellent digestibility.
HOW TO STORE
The pesto must be stored in the refrigerator and consumed within one month. Once opened, we recommend the consumption within 3/4 days, ensuring the pesto is always covered with a little olive oil. You can freeze the product directly into its original packaging in case you want to open it later.
To ensure the best quality, our fresh Pesto is packed and shipped on Mondays and Tuesdays.
INGREDIENTS
Extra-virgin olive oil, fresh basil from Genoa, Grana Padano (milk, salt, rennet. Preservative: lysozyne from egg), pine seeds, cashews, salt, garlic. Contains E300.
FRESH
PACKAGING
All orders are prepared and packaged upon shipment, based on the items quantity.
QUALITY
INGREDIENTS
Only certified high-quality ingredients sourced in the Ligurian region of Italy.
WORLDWIDE
SHIPPING
We offer global delivery of our delicious goods to different countries.