Thai Cutlery Vintage Set for 6 (1970) Wedding Gift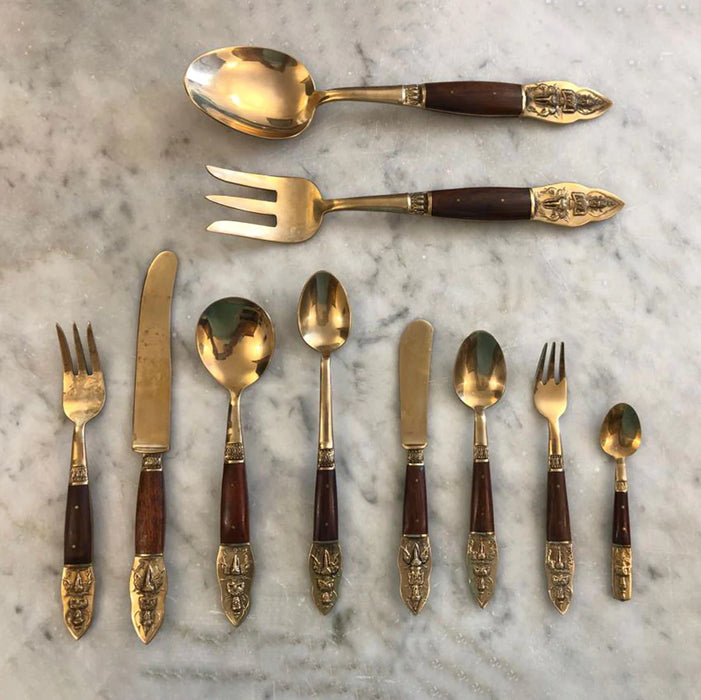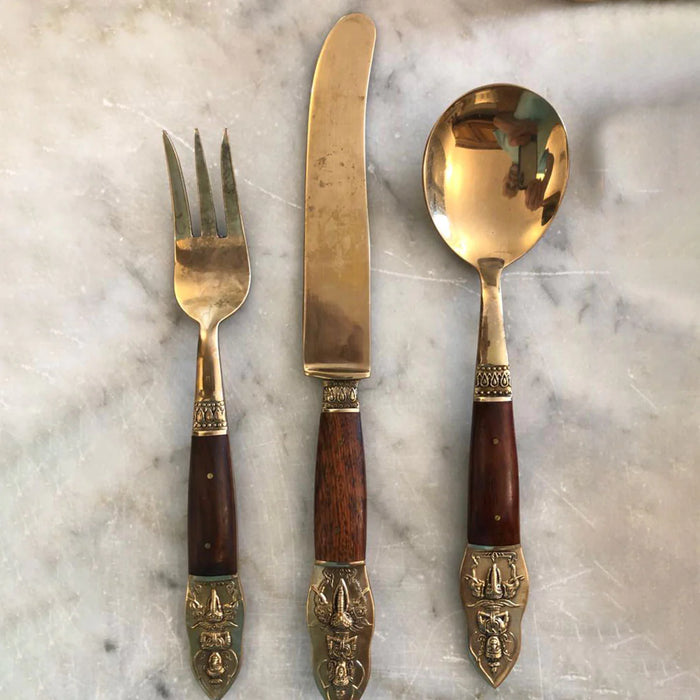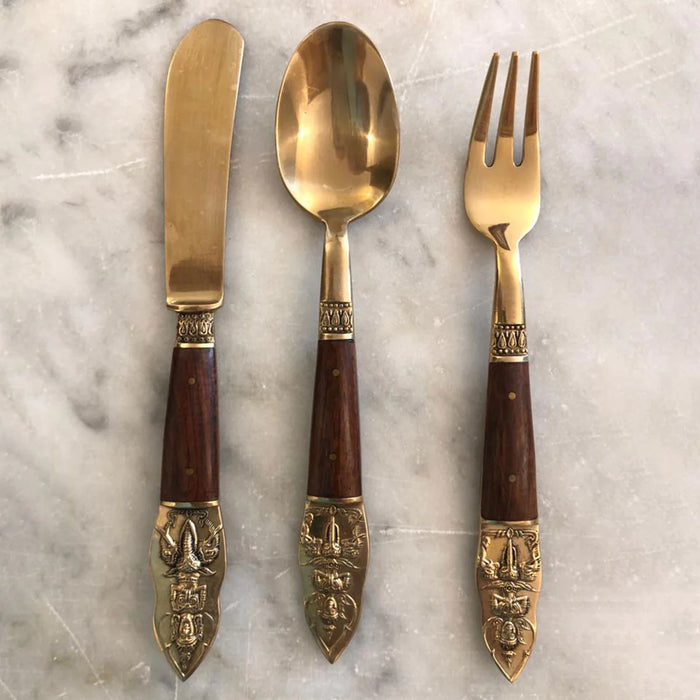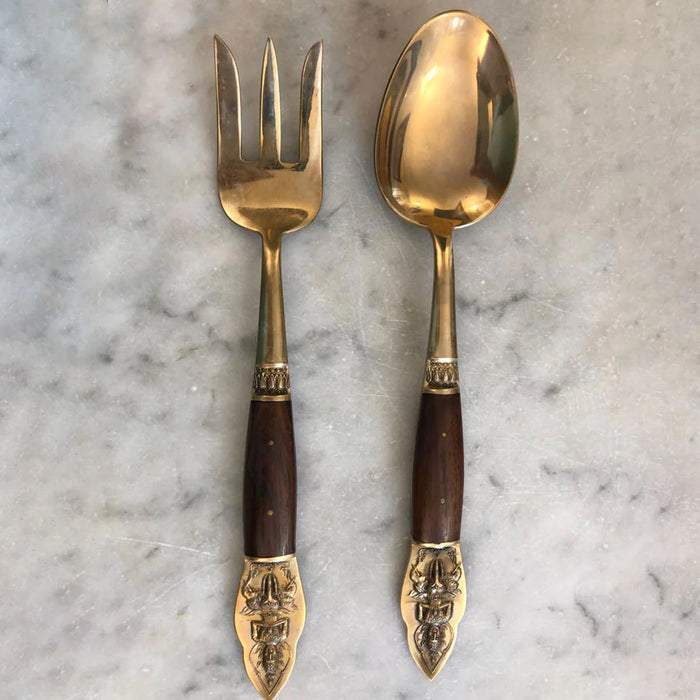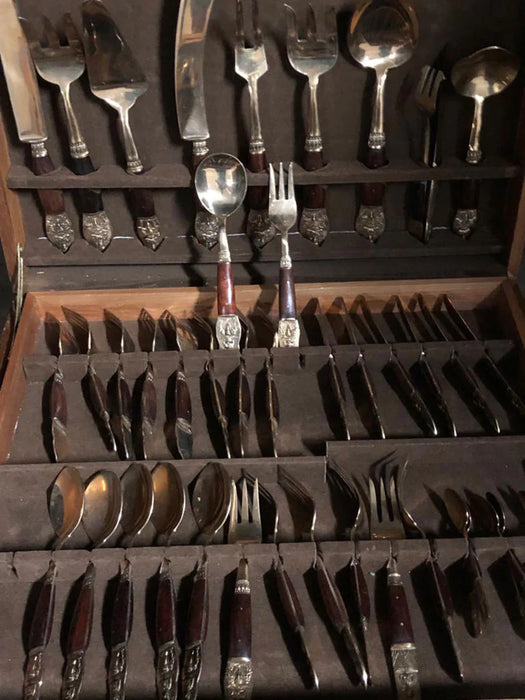 Timber suitcase with bronze and marine mahogany Thai vintage cutlery set for 6 with 8 serving cutlery, total of 70 items. Please note that, as with any vintage item, there may be some expected signs of wear that are consistent with its age and previous use.
SUITCASE DIMENSIONS
•50 x 50 x H 12 cm
FRESH
PACKAGING
All orders are prepared and packaged upon shipment, based on the items quantity.
QUALITY
INGREDIENTS
Only certified high-quality ingredients sourced in the Ligurian region of Italy.
WORLDWIDE
SHIPPING
We offer global delivery of our delicious goods to different countries.