"The Gourmet" - Selection of 12 easy-drinking craft beers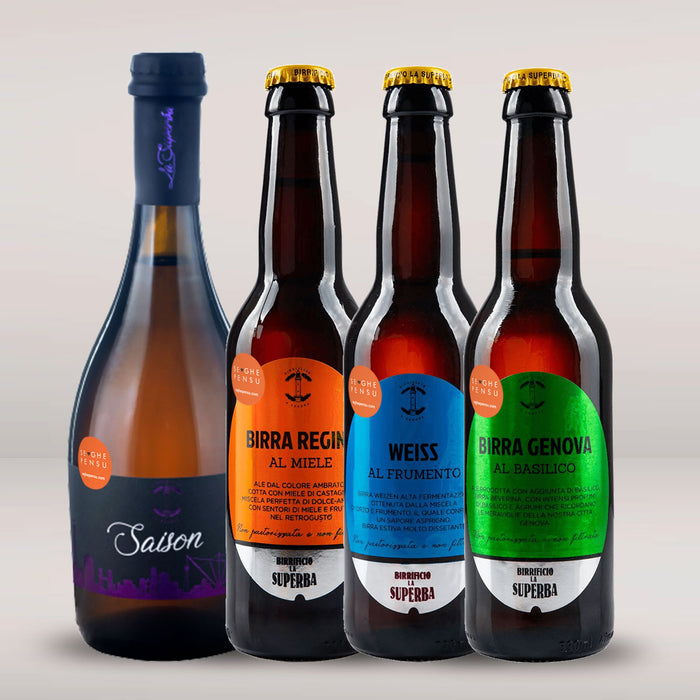 Handmade high-quality product
Selection of 12 food-inspired craft beers. The box includes:
- 3 Saison Beers, golden, rich aroma 50cl (5% Vol)
- 3 Honey Regina Beers, amber, chestnut honey 33cl (5% Vol)
- 3 Weiss Beers, high fermentation, barley mixture 33cl (4% Vol)
- 3 Genova Basil Beers, high fermentation, Ligurian basil 33cl (4,5% Vol)
 
IMPORTANT

Are you buying from a non-EU country? Before proceeding with the purchase, please find out more about your country's rules for importing alcohol and make sure there are no restrictions.

FRESH
PACKAGING
All orders are prepared and packaged upon shipment, based on the items quantity.
QUALITY
INGREDIENTS
Only certified high-quality ingredients sourced in the Ligurian region of Italy.
WORLDWIDE
SHIPPING
We offer global delivery of our delicious goods to different countries.